Comparing 4 Popular AI Notetakers
Nov 17, 2023
---
Introduction
Thanks to the COVID-19 pandemic, the world has seen a sharp spike in virtual meetings that has since continued into the post-pandemic era. With the world embracing technology for its meetings, additional perks have revealed themselves along with it. While the ability to work remotely is the glaring benefit of meeting virtually, being able to implement an AI notetaker is another great perk that many people haven't yet taken advantage of. AI notetakers can join your meetings to transcribe what's being said, create meeting summaries that you can send to clients or other team members after each call, outline a list of tasks, and more. This allows attendees to focus more on the actual content of the call, rather than have to try to capture what's being said in real time as they take notes manually.
There are several AI notetaker applications out there, but for the purpose of this article, we'll focus on four of the more popular ones: Zoom AI Companion, Fathom, Otter, and Fireflies. All of these notetakers offer similar features, but there are still key differences between them, including pricing, security/compliance, and non-standard AI notetaker features specific to each app. Let's take a closer look into what each app offers so you can make a better-informed decision on which you might like to add to your tech stack.
Zoom AI Companion
Pricing: Included with paid meeting ($16/mo.) & phone ($10/mo.) services.
Security: No usage of user audio, video, chat, and other in-house communications to train AI. Zoom-standard 256-bit Advanced Encryption Standard, optional end-to-end encryption.
Web Conferencing Software Integrations: Zoom only.
Zoom's AI Companion is by far the newest of the four AI notetakers we're covering in this post, as it was just announced in June of this year. While its youth likely makes it the most susceptible of the four to bugs, it is a Zoom product, meaning it was built with Zoom's entire platform in mind, giving it additional features that the others do not have when integrated with Zoom.
Within meetings, Zoom AI companion has smart recording and meeting summary creation features that allow for easier navigation through recordings thanks to things like meeting chapters and highlights, and quicker drafting/editing of meeting summaries that you can send to clients. The AI companion also allows users to ask it questions when they join a meeting late, so they can get caught up to speed on what they missed without interrupting the meeting.
The AI companion also allows users to automatically compose potential emails through Zoom Mail, and potential messages through Zoom's team chat feature. Users can also use the AI companion within team chat to get a summary of the messages they've missed Lastly, it also integrates with Zoom's whiteboard feature, allowing users to automatically generate content and add elements to a canvas.
If you're a Zoom paid plan subscriber, their AI companion is definitely worth trying out. However, it might not be very suitable for those on a free plan or those using other web-conferencing apps since there are other free alternatives.
Fathom
Pricing: Free. However, they do offer a team version for $24/mo. with additional features.
Security: SOC 2 Type II audited.
Web Conferencing Software Integrations: Zoom, Microsoft Teams, Google Meet.
Fathom is ranked as the #1 conversation intelligence software for small businesses by G2 by a healthy margin over it's next-highest competitor and has received glowing reviews from its users. They are heavy advocates of having a free software that anyone can use without having a need to upgrade to a paid tier. They also plan to continue improving the free product over time.
Its free version offers almost everything you could possibly ask for in an AI notetaker. There are no limitations on the number of calls that can be recorded or the number of people within your team that can use Fathom for free. Like Zoom's AI companion, Fathom will record and transcribe your meetings, as well as give you the added benefit of highlighting key moments of your calls when you go back to review them. Fathom also summarizes and takes notes, so you're not responsible for combing through the entire recording/transcription for important information.
Fathom also directly integrates with 3 popular CRMs - Salesforce, HubSpot, and Close.io, and supports 7 different languages, including English, Spanish, Italian, and French.
Their paid team edition gives additional options for insight across users' companies. These include a searchable repository for all of your team's calls, metrics for each team member's call performance, keyword alerts, and the ability to organize highlights by team members, products, and clients. While the benefits of its paid version (depending on your situation) might not top the benefits of paying for a Zoom plan that includes their AI companion, its free version is an incredibly intriguing option for anyone using Zoom, Microsoft Teams, or Google Meet.
Otter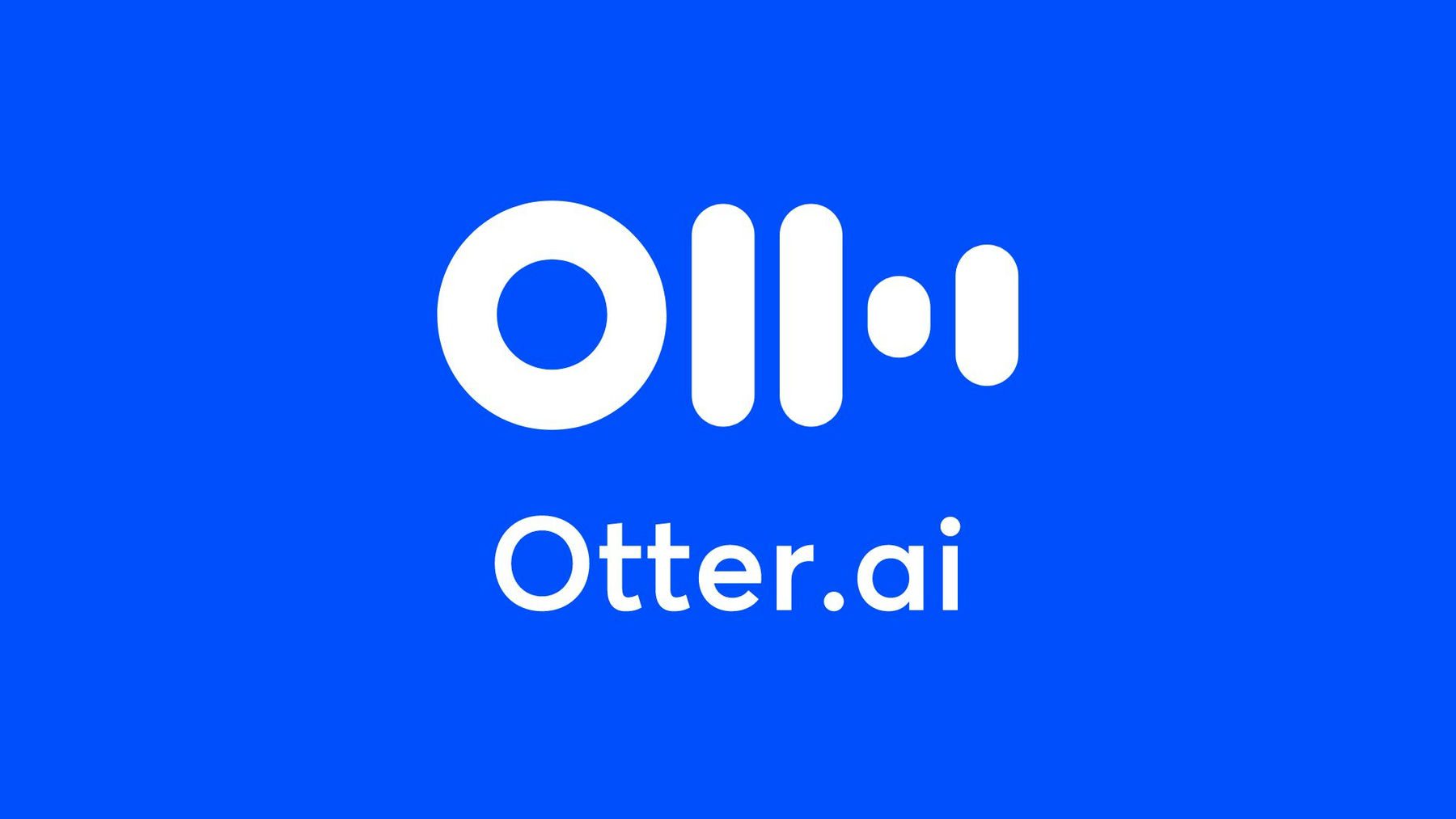 Pricing: Free version available. Paid plans starting as low as $10/mo.
Security: SOC 2 Type II audited.
Web Conferencing Software Integrations: Zoom, Microsoft Teams, Google Meet.
Otter.ai could be considered a veteran presence in the world of AI notetakers, as it was founded in 2016 and helped build a foundation for the future of similar products. Their free version records and transcribes audio, captures slides, and creates meeting summaries across three of the most popular web conferencing applications used today. On the free version, users are allowed 300 transcription minutes each month with a 30 minute limit per conversation. Users are also given three opportunities to import and transcribe audio/video files until they upgrade.
Once a user does upgrade to their lowest paid tier - their Pro plan - they immediately gain access to several additional features. These features include the ability to add teammates to their workspace, team-specific features such as shared custom vocabulary and the ability to assign action items to teammates, and advanced search, export, and playback features not otherwise included in the free plan. In addition, users will have their monthly transcription limit quadrupled to 1,200 minutes, their conversation transcription limit tripled to 90 minutes per conversation, and the ability to import and transcribe up to 10 audio/video files each month.
Otter also offers a business plan for $20/mo., which they consider their best value, and an Enterprise plan, which requires a scheduled demo. These plans include additionally increased or unlimited transcription and import limits, the ability to join multiple meetings at a time, admin features, OtterPilot sales assistance, and advanced security/compliance controls.
Fireflies
Pricing: Free version available. Paid plans starting as low as $10/mo.
Security: SOC 2 Type II and GDPR compliant.
Web Conferencing Software Integrations: Zoom, Microsoft Teams, Google Meet, Webex, Skype, Bluejeans, Dialpad, Lifesize, GoToMeeting.
Like Otter, Fireflies is another app that has been around since 2016 and has helped pave the way for future AI notetakers. It's free plan isn't as visually appetizing as Otter's and Fathom's, but its paid plans are comparable and definitely have some worthwhile benefits. Their biggest advantage over their competitors is having integrations with 10+ web conferencing softwares, rather than just the standard of Zoom, Microsoft Teams, and Google Meet.
On Fireflies' free plan, users have 800 minutes of storage per seat and are limited to three "transcription credits" on its desktop version, and 5-10 on their mobile app (five for existing users, ten for new users). Transcription credits are the in-house currency of Fireflies' free plan, with one transcription credit being equal to one transcribed meeting or uploaded file. They are only limited on their free plan, as all paid plans are given unlimited transcription credits. Their free plan also offers time-stamped notes and abilities to do things like edit transcripts, set meeting recording playback speeds, and search within meetings.
Fireflies' Pro plan, their lowest of two paid tiers, adds incredible value in comparison to their free version and offers the biggest jump in functionality between tiers. As previously mentioned, users are given unlimited transcription credits, and their storage increases from 800 minutes per seat to 8,000 minutes per seat. In addition to all of the benefits included on the free plan, those on the pro plan will also have access to AI super summaries, bulk deletion of files, the ability to download transcripts and recordings, unlimited public channels (limited to 3 on free plan), a great set of analytics and insights, and for automators like ourselves, integrations with various CRMs, Zapier, and Slack.
Finally, their business plan expands on the capabilities of the pro plan, with perks like full API access for automators, private channels, and screen capture abilities.
Conclusion
Ultimately, which AI tool is the best fit for you will depend on your situation. If you're someone who's looking to cut costs and utilize as many free tools as possible, Fathom would be a great choice for you to look into. If you're an automator like us, Fireflies offers the best options for connecting it to third-party systems. Meanwhile, paid Zoom users will likely want to take advantage of what they already have access to. When it comes to AI notetakers, they might not be "one-size fits all", but there is definitely something out there for everyone.
If you'd like to learn more about how you can automate using your AI notetaker, or just about automating more of your business in general, schedule a free intro call with us!
We'll have one more blog coming your way before the end of 2023, so make sure to subscribe to get the latest posts sent to your email inbox!
This blog is written by the Sphynx Automation team to help DIYers use web-based apps.
Not a DIYer? Not a problem, click the button below to chat with us.
Let's see how we can help!